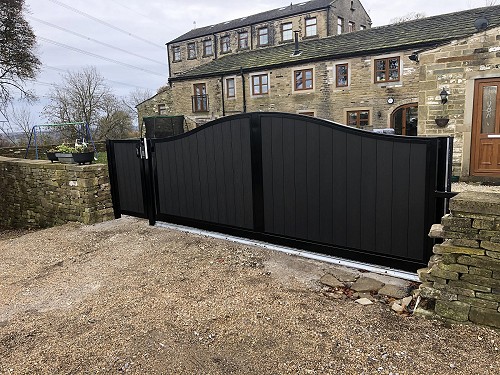 Comprehensive Range of Services
Whether you require a one-off service or a completely new electric gate installation, we are here to help. We provide excellent guidance and swift resolution of any issues you may have. At Rawson Automation, we take pride in delivering a professional and friendly service, both before and after the project. If you are uncertain about which security measures to take, we offer an onsite assessment to determine the most suitable solution for your needs, with no obligation.
All our automatic and electric gate installations, maintenance, and repairs are backed by an unparalleled full after-sales service, ensuring genuine rapid response and complete customer satisfaction.
Security Shaped Around You
At Rawson Automation, we prioritise your needs to supply and install products and security systems that are perfect for you, your family, and your home's safety. Our comprehensive range of security solutions includes swing gates, sliding gates, CCTV cameras, bollards, and access control. Moreover, we offer a full range of accessories, from intercom kits to various biometrics, to enhance your security measures.
Exceptional After-Sales Service
We are committed to providing the best customer service from start to finish. Safety is our paramount concern, which is why we exclusively use security systems that comply with BS-EN Safety Standards. Our gates, available through Rawson Automation, guarantee full protection and long-term functionality. With our vetted products and security systems, you can expect excellent security with assistance from our dedicated team.
For all enquiries or to receive a free, no-obligation quote for installation, repair, or servicing of automatic gates, please call 01274 877489 or email info@rawsonsecurity.co.uk.