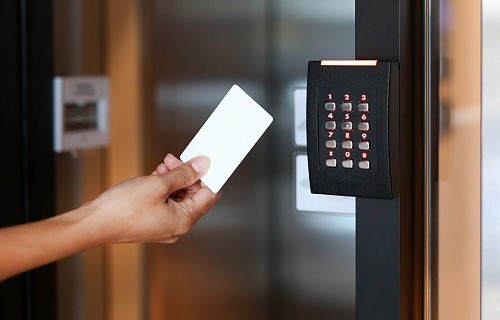 Optimised Security with Superior Access Control Systems
Access control systems serve as a pivotal component in the security ecosystem of any building. They provide vital control over the access and security of a location, ensuring only authorised personnel can gain entry. Rawson Security specialises in the installation of professional door access systems that not only enhance your security profile but also provide peace of mind for property owners.
Experience You Can Trust
Our extensive experience in the realm of access control systems equips us to recommend and install the most suitable solution tailored to your specific needs. From small-scale single-door systems for residential properties to multi-point access control solutions for large commercial buildings in Huddersfield, Bradford, and beyond, we have the proficiency and resources to handle it all.
Flexible, Customisable Door Access Systems
Recognising the diverse security needs of our clients, we provide fully customisable door access systems. Whether you require a biometric access control system for heightened security or a simple keypad system for easy, convenient access, our solutions are designed to integrate seamlessly with your existing security setup.
Seamless Integration with Other Security Systems
Our door access systems can readily integrate with our CCTV systems, security lighting, intruder alarms, and fire detection systems. This synergy creates a multi-faceted security environment for comprehensive coverage and maximised security.
Quality Installation and Ongoing Support
We take pride in our commitment to providing the highest quality installation and customer service. Our team uses only top-notch equipment and follows rigorous installation procedures to guarantee your complete satisfaction. Furthermore, Rawson Security provides ongoing support and maintenance, ensuring your door access systems continue to operate optimally long after installation.