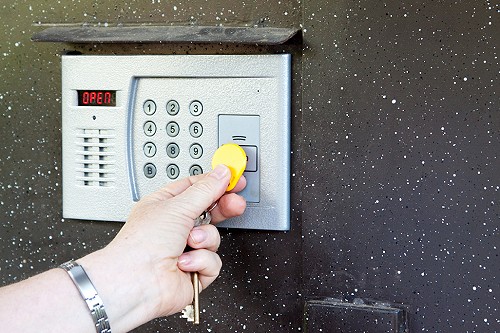 Rawson Security: Your Trusted Partner for Commercial Security in Yorkshire
At Rawson Security, we specialise in the design and installation of commercial intruder alarms across Leeds, Huddersfield, Bradford and the broader Yorkshire region. Our advanced systems are meticulously planned to cater to the unique needs of clients looking to secure large commercial premises and effectively deter any potential criminal activities.
Understanding the Functionality of Our Intruder Alarms
Our dedicated team, based in Yorkshire, will guide you through the intricacies of our commercial intruder alarms during the installation process. We aim to ensure that you have a comprehensive understanding of the system's functionalities. Our commitment doesn't end at the installation stage, we're also at your service for continuous support and assistance, reinforcing our ethos of exceptional customer satisfaction from the very first interaction.
Our Qualified and Skilled Team
With a vast landscape like Leeds, Huddersfield, and Bradford, your commercial security cannot be compromised. That's why it is crucial to ensure that the team handling your security installations is not just certified, but also possesses the necessary skills and qualifications. At Rawson Security, we are proud to bring together a highly skilled team of professionals that meet all the required qualifications. Our expertise extends beyond the simple installation of commercial intruder alarms, ensuring top-notch service and providing maximum security for your commercial premises in Yorkshire.
Choose Rawson Security for Your Commercial Security Needs
Whether you're situated in bustling Leeds, the historic city of Bradford or the quaint town of Huddersfield, choose Rawson Security for your commercial intruder alarm needs in West Yorkshire. Experience the difference in quality, local knowledge, and expertise, as we stand as a trusted name in commercial security across the region.