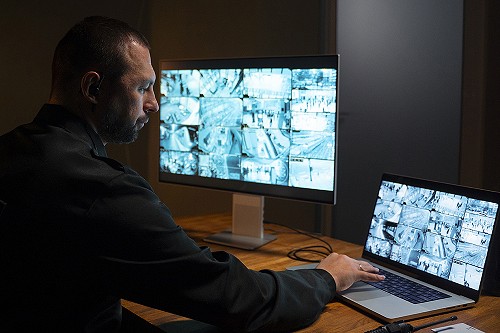 Your Trusted Provider of Business CCTV Systems in Leeds, Yorkshire
Our business CCTV systems are designed to offer prompt alerts, thereby facilitating immediate response to security threats. This significant reduction in crime instances, such as theft, vandalism and offences against individuals, underscores the effectiveness of our CCTV installations. In the event of an incident, rest assured that our CCTV recordings can provide invaluable evidence to increase the likelihood of a conviction.
We pride ourselves in offering customisable CCTV solutions to match diverse needs - from residential homes, small retail outlets, office buildings, to larger infrastructures like hospitals and public spaces. Moreover, our service areas span across Bradford, Halifax, Huddersfield, and surrounding regions in Yorkshire.
Integration with Other Security Systems
For comprehensive security coverage, our CCTV systems can seamlessly integrate with other security features such as security lighting, access control, intruder alarms, and fire detection systems. This synergy ensures a layered and robust security system for your peace of mind.
Flexible, Fully Customised CCTV Systems in Huddersfield and Beyond
Rawson Security provides fully customised systems designed to meet your unique needs. Our offerings can accommodate an unlimited number of cameras, and we specialise in networking your CCTV system for remote viewing capabilities from any location.
Imagine the convenience of monitoring your business or home round the clock from your mobile device, home, or any internet-enabled location? That's the power of our innovative CCTV solutions!
Quality Installation by Rawson Security
We are committed to exceeding your expectations in our installation process. We ensure complete customer satisfaction by using only high-quality equipment and adhering to rigorous installation standards. Choose Rawson Security for expert CCTV system installation in Bradford and Yorkshire.