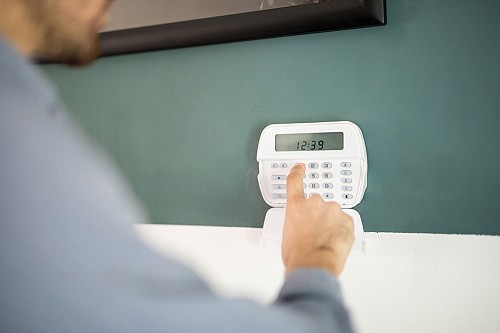 Rawson Security: Your Trusted Alarm System Experts in West Yorkshire
At Rawson Security, we excel in designing, and installing alarm systems to meet your specific requirements. With our extensive technical prowess and knowledge, we cater to both commercial and domestic sectors. Over the last decade, we have proudly served numerous clients, delivering the best alarm solutions tailored to their needs.
Burglar alarms have been scientifically proven as effective deterrents against theft and property damage. Studies consistently show that properties with visible burglar alarms are less likely to be targeted by criminals. By investing in a correctly fitted, visible, and regularly maintained burglar alarm, you significantly reduce the risk of becoming a victim of burglary. Don't wait until it's too late. Take the proactive step to protect your property and save money in the long run by exploring your options and choosing the alarm system that suits your needs.
Our Intruder Alarms for Comprehensive Protection
Our intruder alarms are designed to prevent unlawful entry and protect your household. We offer audible bells that emit a piercing sound internally and externally, serving as a strong deterrent. Additionally, we provide commercial intruder alarms suitable for both small and large buildings, effectively deterring crime. For enhanced safety, we offer police-monitored alarms for a nominal fee of £6 per week. This ensures the utmost protection for you, your family, and your business.
Serving Leeds, Yorkshire, Huddersfield, Bradford, and Beyond
Rawson Security is based in West Yorkshire and proudly serves the entire region, including Leeds, Yorkshire, Huddersfield, and Bradford. We extend our services to areas as far afield as Manchester and Harrogate. Our commitment to quality and meeting customer demands has established us as one of the leading companies in the market. Contact us today at 01274 877489 for a free design consultation, guidance, and to start designing the perfect alarm system for your property.